"Always Better, Quality Forever"
By being very selective about the quality of the surgical instruments and brands we represent, we offer the best to the healthcare industry. You can view our brands in the Beta Medikal portfolio here and get more information about our brands.
H. R. Jakobi fulfilled a dream in 1977. After years of working in medical technology, this visionary founded his own company with a group of other experts. In parallel with the advancement of the craft of surgical mechanics in Tuttlingen, the company grew steadily. In 2004, his son Thomas Jakobi took over the flourishing business. Three years later, the expert Holger Lücke joined him as a second manager.
Among the about 400 local firms involved in the industry, Elcon Medical Instruments has long since made a name. As an established, forward-looking company in the cluster region of Tuttlingen, we combine the expertise and the know-how acquired in more than 150 years of development and tradition. No wonder that the "city of healing knives" is known as a global centre in the industry of medical technology.
Our surgical instruments are marketed through a global network of carefully selected distributors throughout the world. Based on 40 years of experience in hospital project management, we expanded our extensive range even further in 2007. Since then, we have integrated endoscopy with the areas of arthroscopy, laparoscopy, urology and gynaecology in our portfolio.
An independence that benefits our customers and further strengthens our competitive position.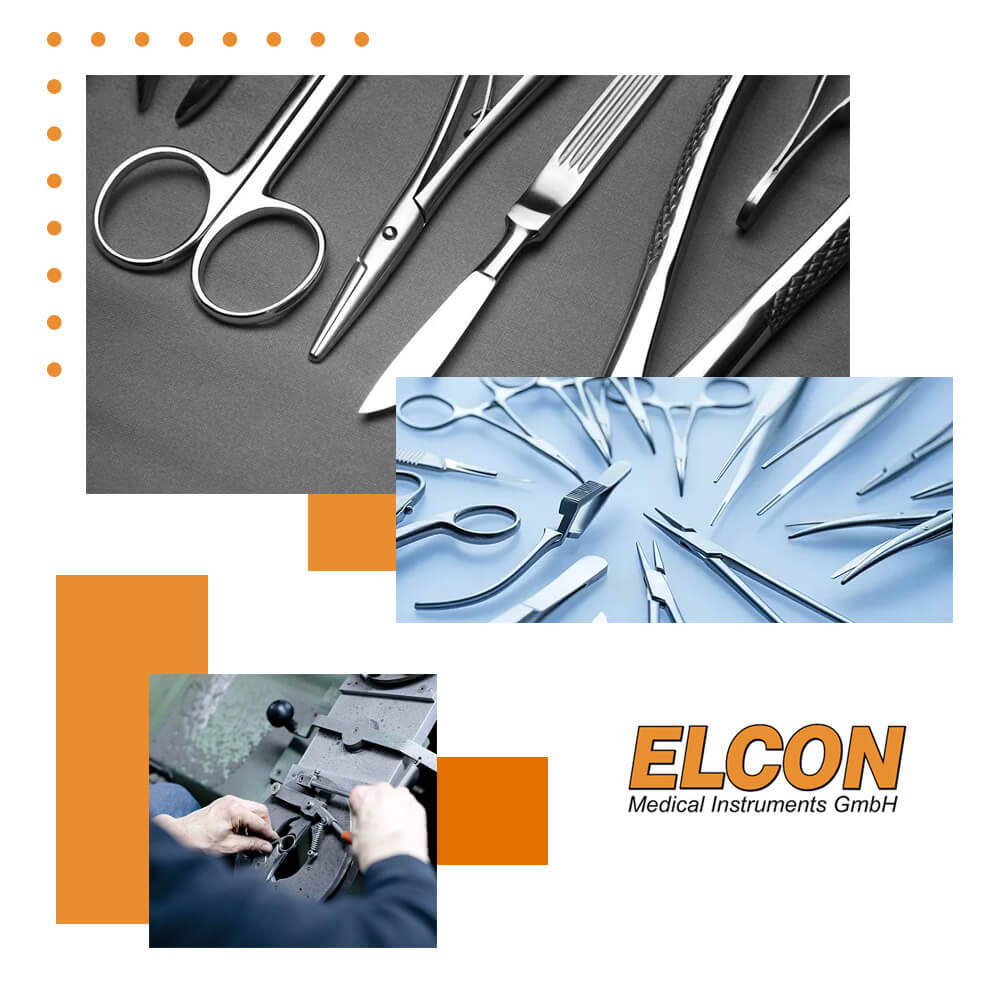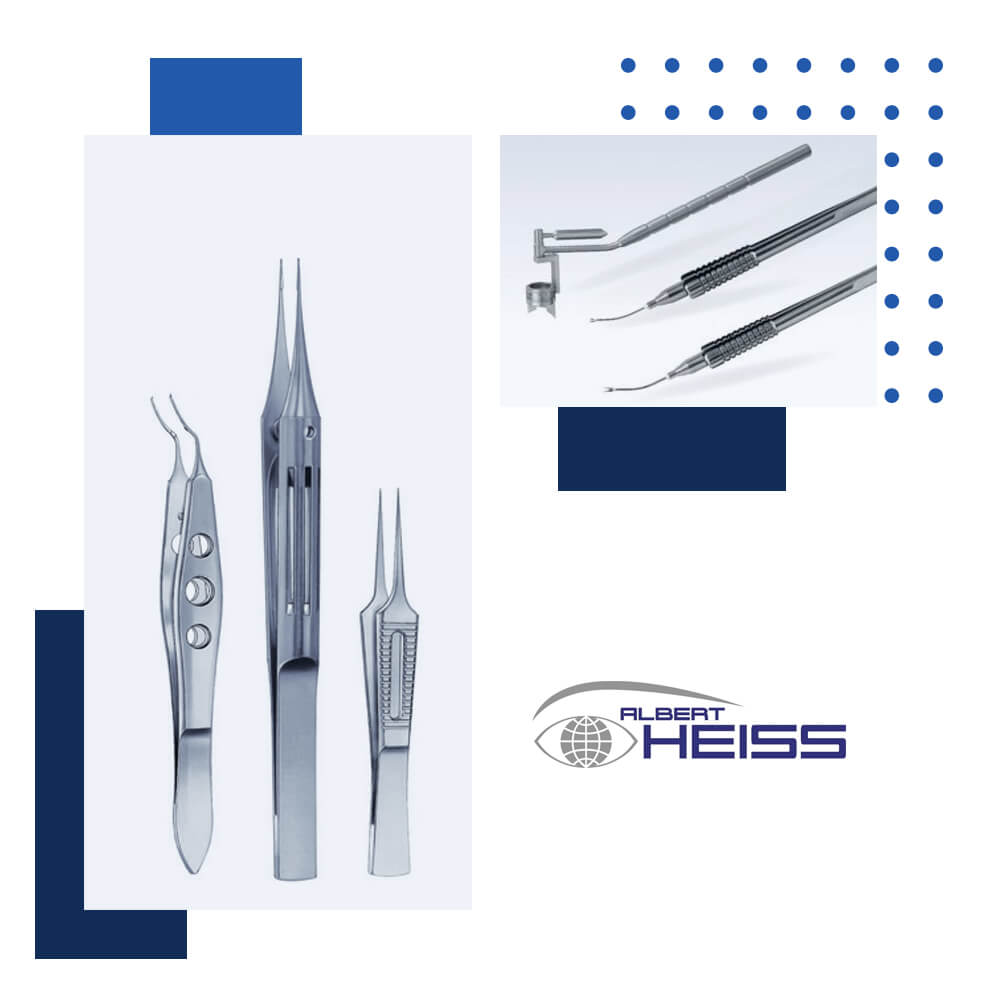 Albert Heiss founded the company 100 years ago in Tuttlingen in 1921. With the skills he had learned during his years of training in Berlin and Heidelberg he decided to specialise in the manufacture of instruments for opthalmic surgery over the world.
The outstanding Quality of his products quickly established the reputation of his company in the World of specialists in opthalmology. From its modest start the company quickly became a dynamic and expanding enterprise. Albert Heiss died in 1964.
The company has now been in the family for four generations, and since 2004 has been under the management of Stefan Koenig, Albert Heiss great-grandson.
Otto Leibinger GmbH was established in in Germany in 1978. Its founder and name-sake comes from a family with a long tradition in surgical instrument manufacture.
Our location in Mühlheim near Tuttlingen provides the best conditions for manufacturing high-quality dental hand instruments as the world's centre for medical technology. In collaborating with us, customers greatly appreciate our flexibility and service strengths. With direct, personal care and a solution-oriented way of thinking and treating, we set the course for a long-term, cooperative partnership.
Our extensive array of products ranges from dental hand instruments currently in use, such as instruments for fillings and periodontal treatment, through to instruments for dental surgery and dental technology laboratories. We offer everything from one source.
All Otto Leibinger products, the ones manufactured by ourselves as well as the ones coming from selected suppliers are subject of our consequent and very strict quality control also ensured by reliable tests. This is how we guarantee for the consistent high quality of every single instrument supplied by Otto Leibinger.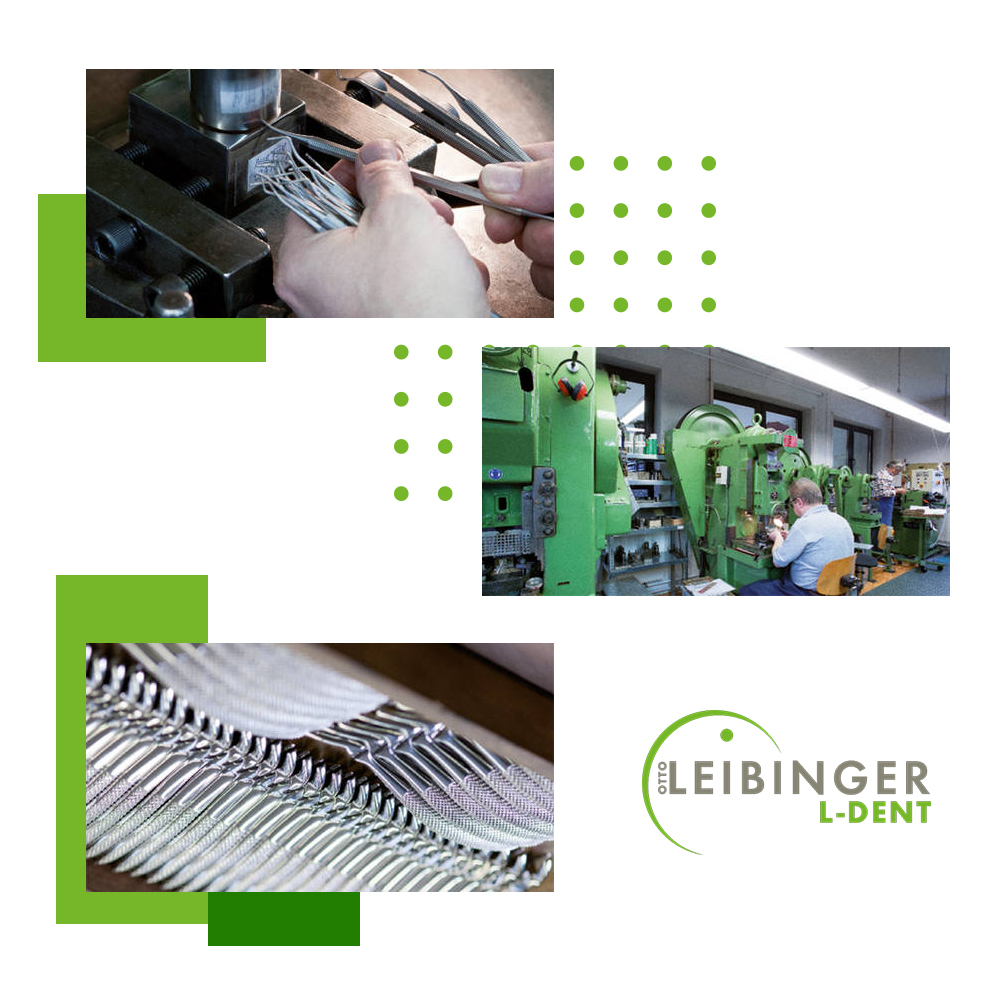 The Covid19 epidemic which affected the whole world changed the flow of daily life in a way that we are not used to, and brought some needs with it. In order to return to normal in all areas of daily life, of course the top priority is to protect our health.
It is precisely for this reason that Hijyenkit was designed to protect the health of you and your loved ones and to produce reliable and practical hygiene solutions to make their lives easier.